From pickleball to LEGO, Carolina researchers engage in a variety of hobbies to escape stressors that come with a career in academia.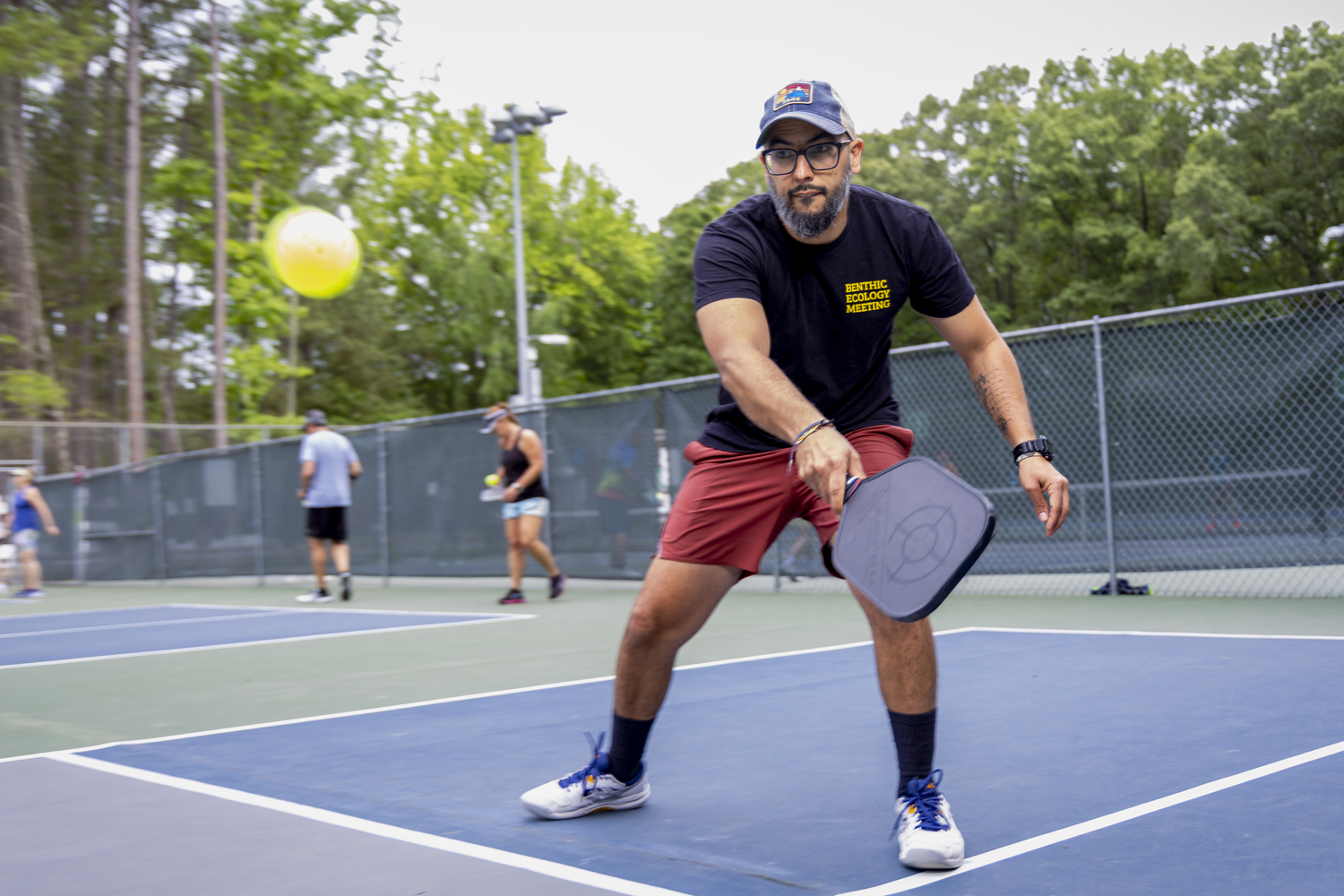 May 24th, 2023
Publishing papers, conducting experiments, finding funding, staying up to date on emerging techniques, collaborating with colleagues, and teaching — these are the typical responsibilities for most academic researchers. If that sounds daunting, it's because it can be.
"There's the fear that you're not doing enough or not producing enough research," admits Priscilla Layne, a Germanic and Slavic professor at UNC-Chapel Hill. "I also worry about teaching. Is the syllabus and content engaging enough? Are there any students I'm not reaching?"
These concerns aren't specific to professors. PhD and undergraduate students have them, too.
"Research can involve a lot of technical knowledge and interpretation, sometimes requiring meticulous attention to detail. While that can feel overwhelming, it's important to extend yourself grace," says undergraduate Christian Chung. "Find an outlet that eases your mind away from stress."
Many Carolina researchers engage in interesting hobbies that have little to do with their chosen fields. Faculty, postdoctoral researchers, and students share their tactics to manage stress and create work-life balance in their daily routines.
Esteban Agudo
Esteban Agudo thought pickleball sounded like "lazy tennis," but after some convincing from his partner, he tried it. Now, he plays the trending sport at least three times a week.
As a PhD student in the Department of Biology, he studies marine ecology and conservation. His daily responsibilities include teaching, grant writing, conducting experiments, and writing and publishing scientific papers.
"Experiments sometimes fail and papers get rejected, which is an expected risk in our line of work," Agudo says. "Learning to deal with failure, rejection, and frustration is an important part of being a scientist, and I don't think we talk enough about this."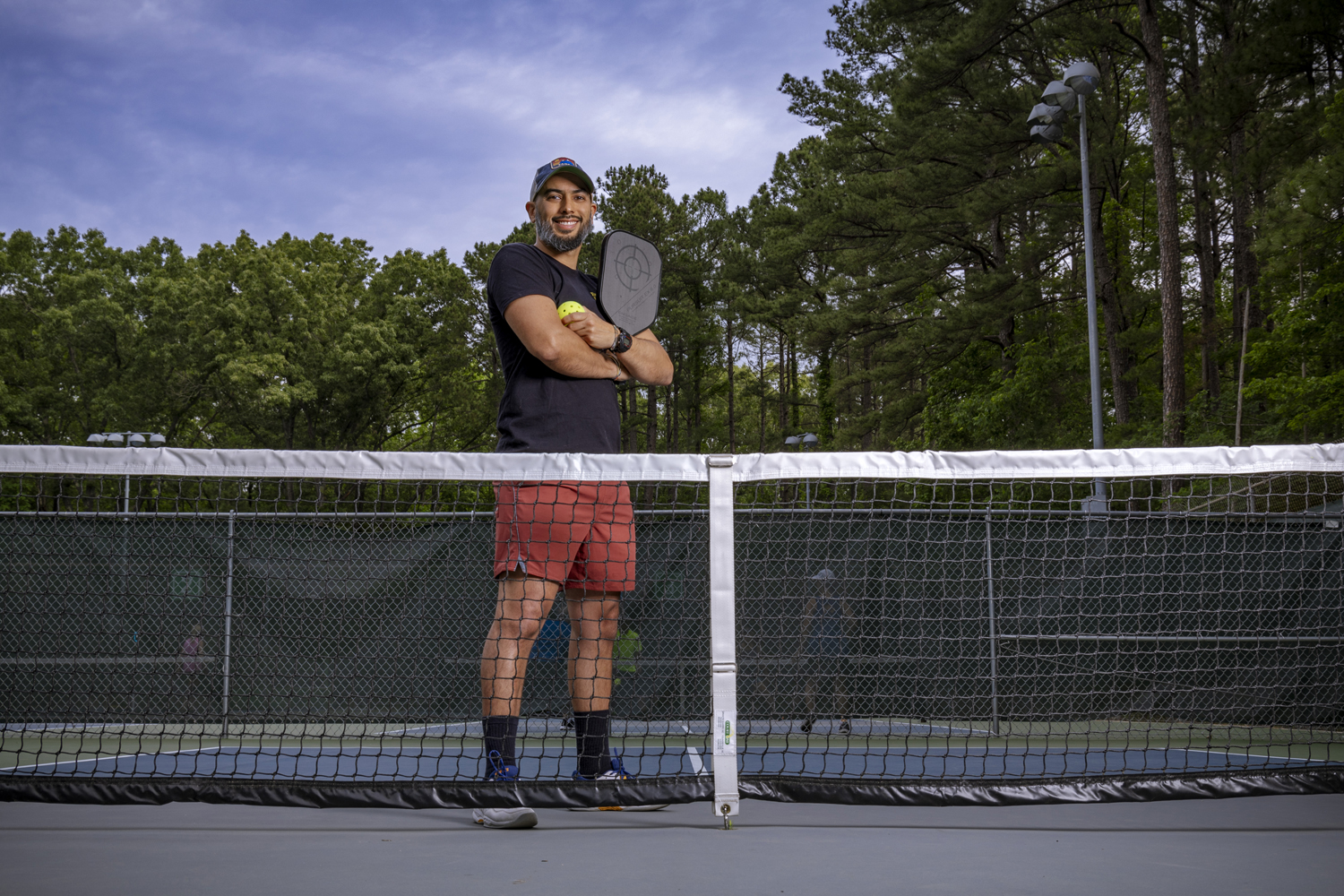 photo by Megan Mendenhall
Pickleball provides an outlet to clear his mind, exercise, challenge himself, socialize, and build a community outside of work.
Agudo warns other PhD students from defining themselves by their research.
"We are much more than scientists or students, and we need to avoid linking our self-image or self-worth to our performance or productivity," he says. "Your PhD is a marathon, not a sprint. It needs to be sustainable and as enjoyable as possible. Without hobbies to balance your work life, you are more likely to get burnt out, dissatisfied, or uninspired."
Priscilla Layne
Priscilla Layne rediscovered her love of LEGO when her oldest son turned 3 and moved on from Duplo bricks to LEGO sets.
Layne is an associate professor of Germanic & Slavic languages and literatures. She studies the representations of Blackness in German culture, and her research sometimes requires her to work with problematic and racist material, such as visual representations from World War II and the Holocaust.
She has developed several coping mechanisms to deal with the stress caused by working with troubling content — including taking breaks, walking around the neighborhood, speaking with her husband, and building with LEGO bricks.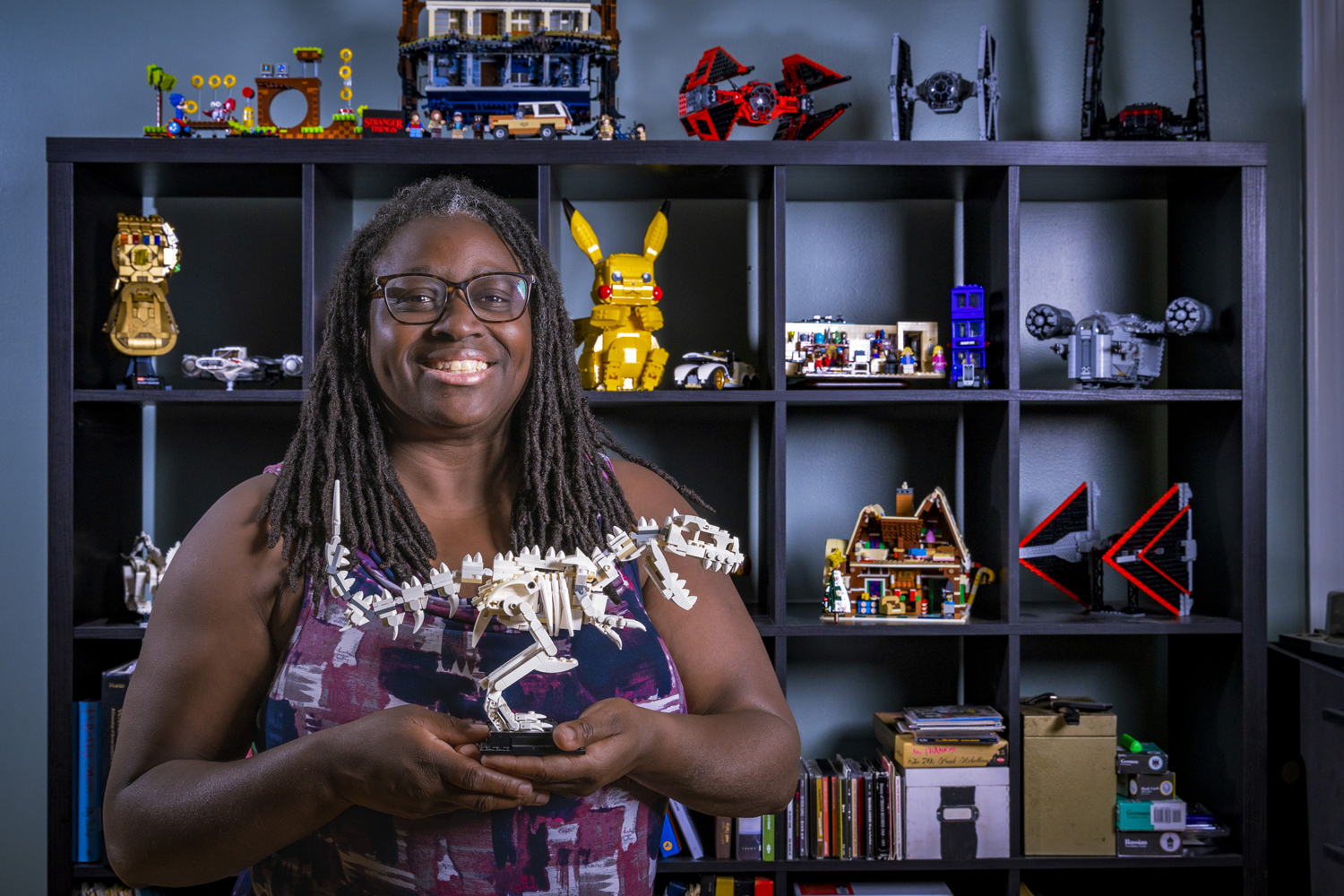 photo by Megan Mendenhall
Now that her son is older, they often construct sets in tandem, each building their own while sitting side-by-side.
"I am someone who needs to keep my mind and hands busy. LEGO helps me focus and calm down, so I can just have a conversation with him," Layne shares. "Since so much of my work is abstract, it's nice to build something concretely that you can put on a bookshelf when you're done."
Academia often involves communicating with others, which can be challenging. Layne recommends developing the mindset to only worry about what you can control.
"I've learned that when I have a negative interaction with someone, it often has nothing to do with me. Maybe that person is having a bad day, or maybe they just got some bad news. It could be they're overwhelmed, and work is piling up. I try to give people the benefit of the doubt and not stress over what I can't control."
Christian Chung
During quarantine, Christian Chung took up weightlifting to burn off excess energy and cope with the anxiety caused by seclusion. He developed a habit of working out after his online classes and found a sense of stability and control over his mental and physical health during a time when much of the world felt uncertain.
Chung, a rising senior double-majoring in biology and public policy, studies water treatment and per-and polyfluoroalkyl substances (PFAS) — a family of chemicals often found in home goods like cookware, cosmetics, and carpet — and the policies governing them.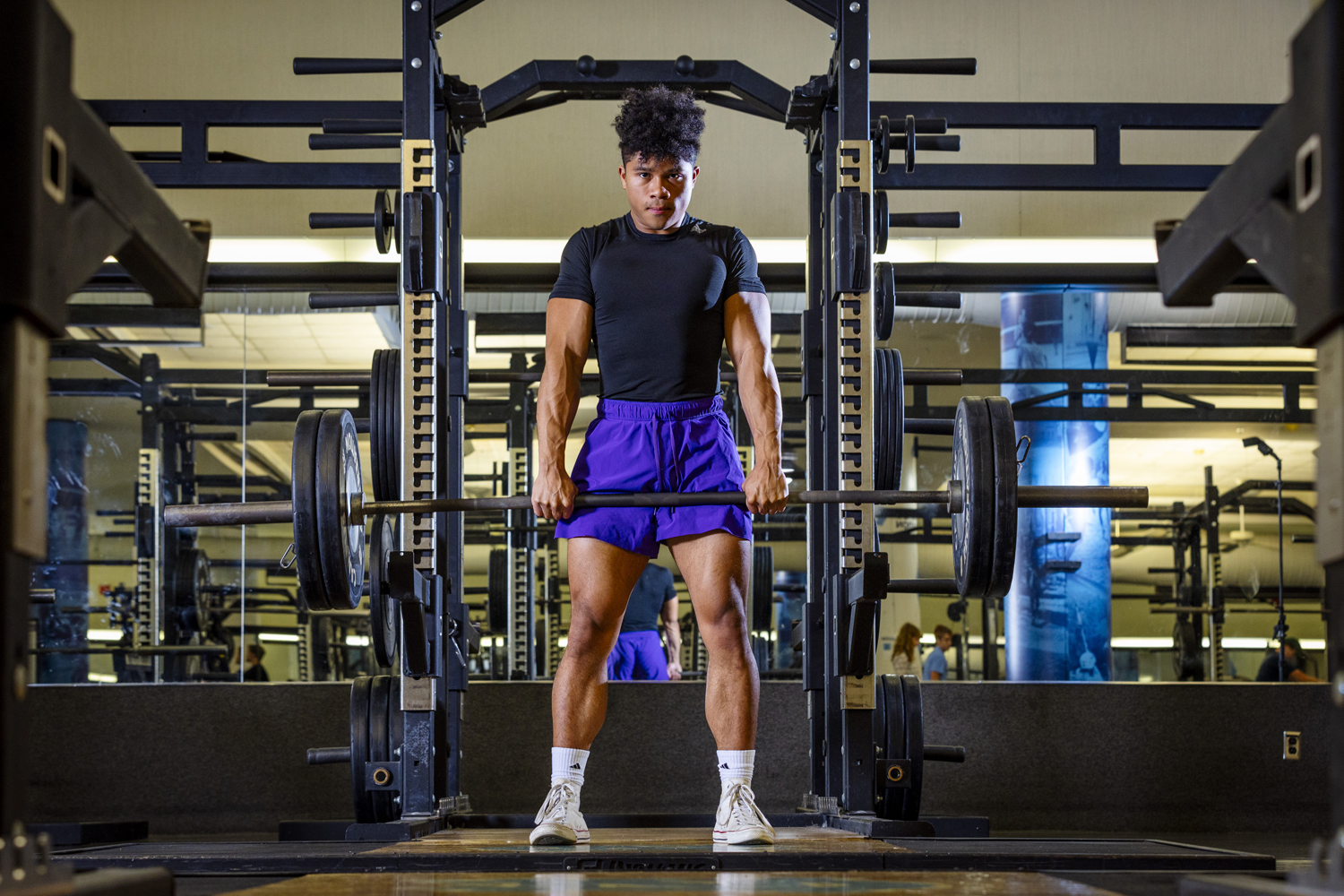 photo by Megan Mendenhall
"Balancing undergraduate research and coursework can be challenging, especially when workloads become more demanding as a semester progresses," Chung comments.
Chung uses a digital calendar to manage his responsibilities and continues his daily workout sessions to cope with stress.
"Breaking away from the daily stress of life to exercise forces me to be in the present, which has helped me tune out distractions and worries while improving my mood and renewing my focus."
Margarita Dzama
Margarita Dzama was 7 years old when she began ballroom dancing and spent many years competing in tournaments. During her PhD program, she discovered high-heel dancing and has continued this passion while working as a postdoctoral researcher in the Raab Lab within the Department of Genetics, where she identifies new targets for advanced liver cancer to develop better treatments.
Like most researchers, Dzama is under constant pressure to publish papers and find funding for future research projects. Job security is another stressor because, as a postdoc who is not in a tenure-track position, she must figure out her next steps when her contract runs out. And because she's not an American citizen, she must contend with visa applications.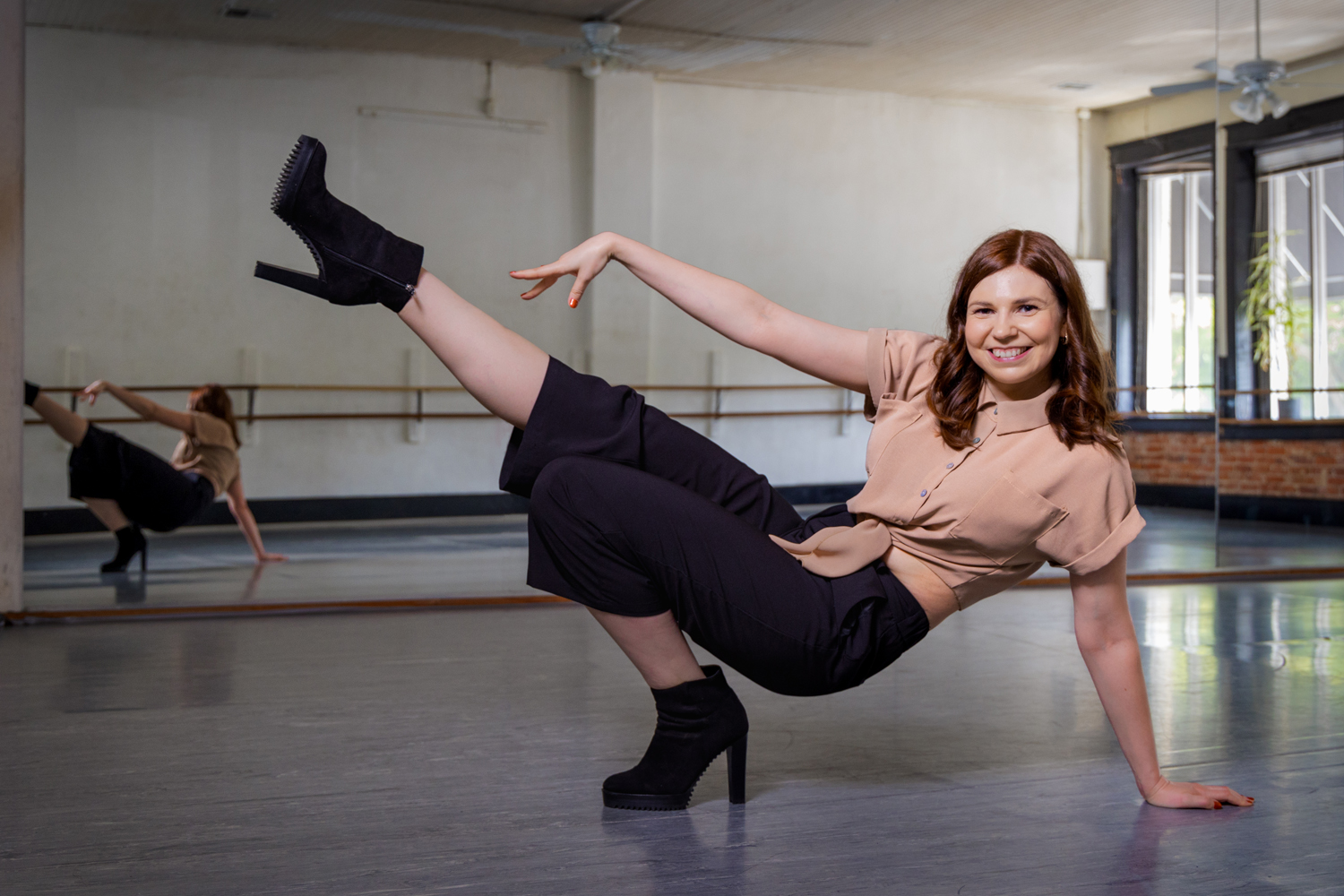 photo by Megan Mendenhall
She finds that dance helps ease these tensions.
"I'm so focused on remembering the choreography steps, I can't think about other worrisome stuff," Dzama says.
For long-term mental health management, she recommends evaluating stressful moments by questioning their importance, effects, and worst-case scenarios. Learn to set boundaries for yourself and others and remember to unplug.
Sreedhari Desai
Sreedhari Desai has always been drawn to art. As a child, she couldn't afford an easel, so she taught herself to paint by placing her canvas and palette on the floor — a unique approach that she still uses today.
Desai, a professor at UNC Kenan-Flagler Business School, studies ethical decision-making, fairness, and gender diversity in the workplace. She uses painting to unwind from the demands of publishing papers in top-tier journals, speaking at conferences, and teaching.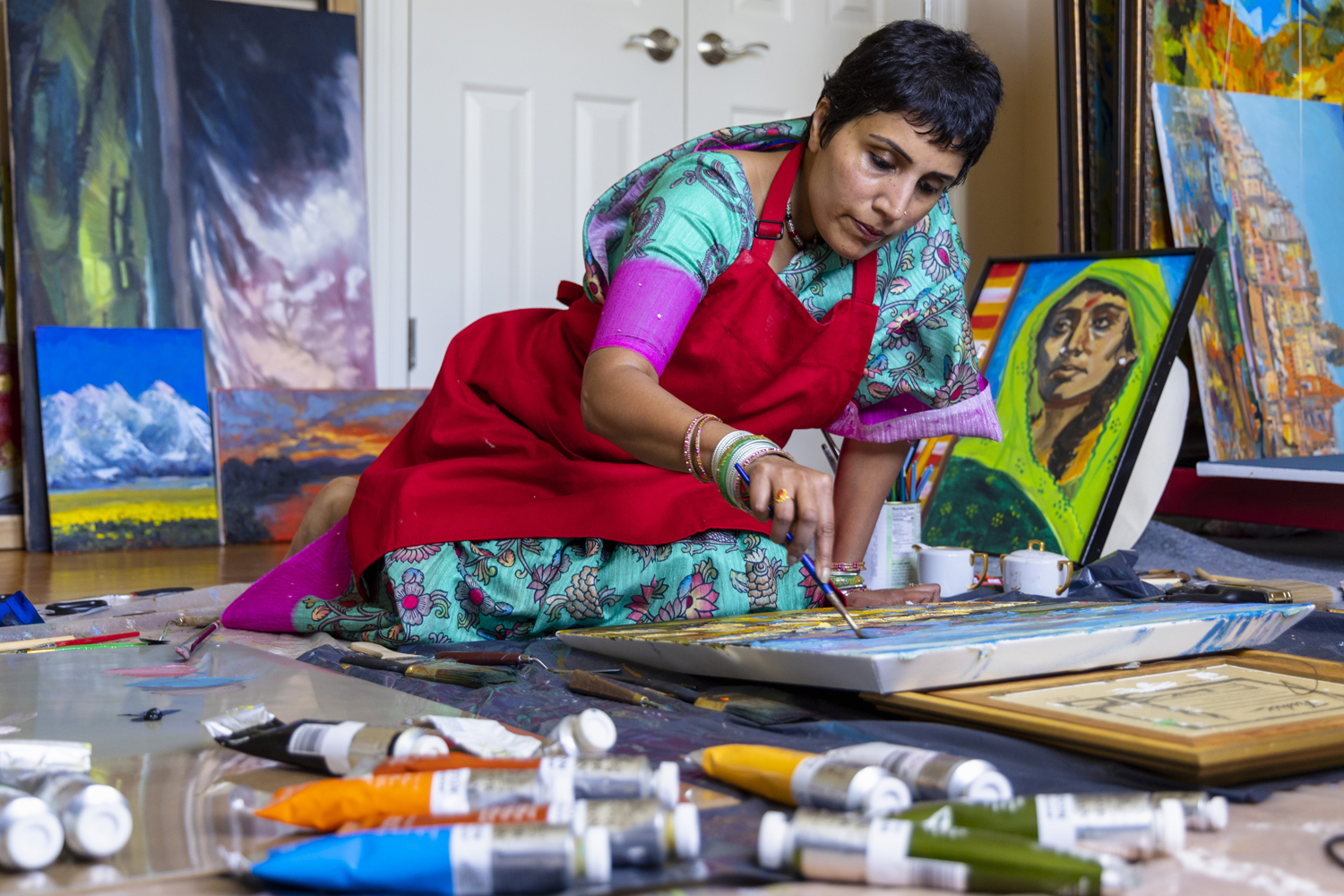 photo by Megan Mendenhall
"Art is a great way to express yourself, let out your emotions, and help you process those feelings," she says.
In addition to painting, Desai has found several hacks for improving her self-care, including prioritizing and planning goals, taking short breaks throughout the day, and engaging in mindfulness techniques, such as deep breathing, meditation, or yoga.
"When I'm totally in the zone, working on one of my pieces, my mind stops racing, and I can just be present in the moment."
Esteban Agudo is a PhD student in the Department of Biology within the UNC College of Arts and Sciences.
Priscilla Layne is an associate professor in the Department of Germanic and Slavic Languages and Literature within the UNC College of Arts and Sciences and an adjunct associate professor in the Department of African, African American, and Diaspora Studies within the UNC College of Arts and Sciences.
Christian Chung is a rising senior double-majoring in biology and public policy within the UNC College of Arts and Sciences.
Margarita Dzama is a postdoctoral researcher in the Department of Genetics within the UNC School of Medicine.
Sreedhari Desai is an associate professor of organizational behavior and Crist W. Blackwell Scholar in the UNC Kenan-Flagler Business School.